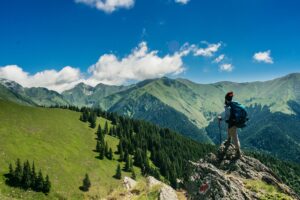 You have an idea, but how do you turn it into a reality? Whether you have an idea for a product or a service based business, start up business consulting is a good investment for your company's future success. An estimated 71% of businesses fail within the first 10 years, often due to business strategy or finances. As you prepare to launch a new business, start up consultants offer business and financial guidance. You can take advantage of the expertise of seasoned professionals through start up consulting services, including for planning for future growth and finding financing solutions.
Start Up Business Consulting Helps You Plan for the Future
Launching and running a start up is hard work, with much of your focus simply succeeding in the day to day. Entrepreneurs often, understandably, concentrate on daily tasks and short-term growth to keep businesses afloat. However, it's also important to plan for your start up's long-term growth. Start up business consulting can help you develop plans to achieve your long-term goals in several ways. 
Many entrepreneurs make costly mistakes when just starting out. Start up business consultants offer years of knowledge and experience to help you avoid errors that can cost your business significant amounts of money, which could put you out of business. Financial modeling and forecasting is a great way to test out ideas and determine the most probable financial outcomes of key decisions. 
In addition, start up business consulting can help you strategize for each phase of business. Planning for the present and future is important for businesses of all types, sizes, and industries. After all, you can't know which turns to take if you don't know where you're going. Start up advisory includes things like defining goals and outlining steps to get there. 
Exploring Small Business Financing Solutions for Start Ups
Start up businesses need money, which is another way advisors can help entrepreneurs. It takes a lot of capital to launch and operate a business. Unfortunately, many businesses fail due to a lack of capital. Start up consultants can help find small business financing solutions for your start up business. 
Capital advisory for start ups includes preparing for financing and determining which financing options may work for your company. For instance, consultants can help you fine-tune your business plan, which is essential. Start up companies with complete business plans are more likely to receive funding and also grow their business. Start up business advisors can help calculate estimated start up costs and also help you determine what types of financing to choose, such as conventional loans, private capital, or even non-traditional funding options like crowdsourcing. No matter where you are with your start up or small business, consultants can help you in many ways plan for current and future success.
Financial Advisory for Businesses
At Sabre Financial Group, we help small and mid-market businesses achieve their goals. Our team serves companies throughout the U.S. and Canada offering advisory for business financials and growth. From fractional CFO services to exit planning, you can trust our experienced professionals to offer guidance for growth and transition. Schedule a consultation today to learn how we can help your business.