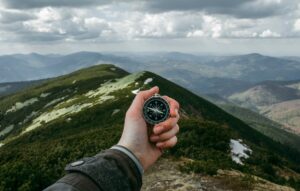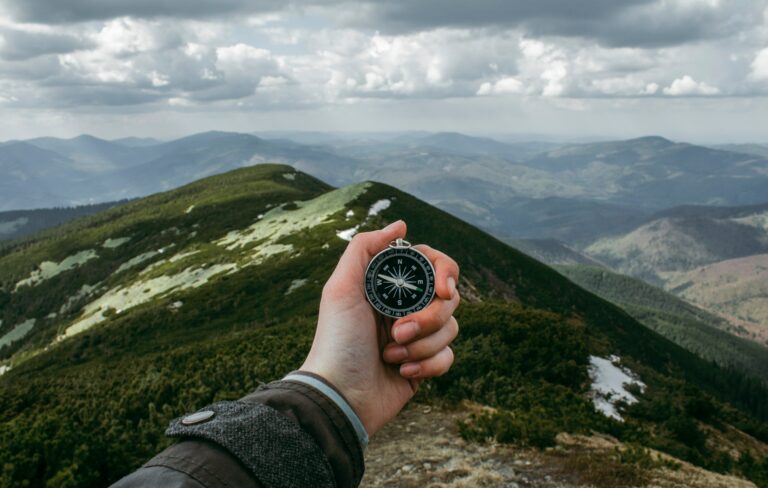 Houston fractional CFO services help businesses of all types and sizes make key decisions and support future financial success every single day. There are many reasons why you might opt for help from a fractional CFO. These part-time, on-demand financial advisory services can help provide critical insights from experienced professionals without the price tag of a full-time chief financial officer. In this article, we'll go over what fractional CFO services are, how they're beneficial, and when you might hire a fractional CFO for your business. 
What are Houston Fractional CFO Services?
First, you might wonder what Houston fractional CFO services are. Basically, these services cover exactly what a traditional CFO would cover, but outsourced at a fraction of the price. These services are part-time and on-demand to suit your needs. 
Many small and mid-market businesses simply don't need a full-time CFO. Many also can't afford the hefty expenses of another C-suite salary. Yet, in almost every business there comes a time where it needs financial expertise that a CEO and an accountant may not be able to provide. In these cases, it makes sense to choose a fractional CFO. 
Fractional CFOs are experts in the field, and reputable pros have years of real-world boardroom experience helping guide companies from a financial perspective. With CFO services, you get the advantage of this experience and skill, but only when you need it. This can help save your company significantly compared to hiring a full-time CFO. 
What are some Benefits of Houston Fractional CFO Services?
There are many advantages to hiring a fractional CFO for your business. The main benefits are you get quality financial guidance from experienced professionals, but with fewer costs than a full-time CFO. For instance, you can look at hiring a fractional CFO like having a piece of your favorite pie. By contrast, muddling through on your own (or with a less qualified person acting as CFO), it's like having a whole pie to yourself, but in a flavor that you dislike. Which would you rather have? 
Choosing Houston fractional CFO services for your company can help set you up for success. You gain the knowledge and experience of a seasoned professional without breaking the bank for financial advice. Fractional CFOs also work on an as-needed basis. Therefore, you can completely customize your agreement to your company's specific needs (and budget). 
Gain Insights from Experienced Professionals
One of the key reasons to hire a fractional CFO for your company is to get detailed advice from accomplished specialists. For instance, our leadership team each offer over 25 years of experience providing financial advisory services for businesses of all types, industries, and sizes. The expertise of financial experts can go a long way in your company's continued success, whether you're facing financial obstacles or need strategic plans for growth now and in the future. 
Save Costs Compared to Full-Time CFOs
Of course, many businesses simply can't justify the expense of hiring a full-time CFO. Not only are CFOs often not needed on a daily basis, but the expense of a C-suite salary can simply be impractical. For example, the average annual salary of a CFO in the United States is $393,377, according to Investopedia based on data up to May 2021. This huge expense simply isn't feasible for many small and mid-market businesses. 
However, fractional CFOs offer part-time services at a fraction of the price, hence the name "fractional CFO." In fact, many companies may find that they pay half of what they would pay in compensation for a traditional CFO, even when they utilize CFO services on a monthly basis. Of course, the costs depend on your specific needs and how often you require CFO services. Nonetheless, choosing rational CFO services can offer serious cost savings without sacrificing quality.
How Can Houston Fractional CFO Services Help Businesses?
So, what exactly does a fractional CFO do for small and mid-market companies? There are many ways CFO services can help your business. In general, you'll find that you might need a fractional CFO on a project basis or on a recurring basis. CFO services can help with both to help you steer your company and make key decisions that promote growth and success.
Transaction and Project Support and Financial Advisory
When you have an upcoming project or transaction, CFO services help provide you with the advisory you need for very specific situations. For instance, say you're considering expanding your team and want to know how financially feasible this is, or you're dealing with an audit and require financial expertise. These are time periods where it helps to have a financial professional on your side. 
Project-based CFO services offer advisory for circumstances such as:
M&As

Audits

Capital Raising

Facing financial obstacles

Business model changes

IPO preparation

Business startup
Any time you have a project that can affect company finances, you might consider CFO services. After all, these big decisions can have major impacts on your company's future. 
Houston Recurring CFO Services
Also, you might consider CFO services on an ongoing basis. These Houston recurring CFO services are essentially where your fractional CFO offers assistance on a regular basis. Frequently, businesses may require financial advisory for several hours per month, yet it still isn't practical to hire a full-time CFO. 
For instance, you might hire a fractional CFO for repeat situations like:
Annual budgets

Financial forecasting

Cash flow management

Financial reporting and modeling

Financial analysis
Even if you need CFO services on a recurring basis, your company can still often save quite a bit compared to hiring a full-time CFO. Therefore, it's important to consider exactly how often you really need a chief financial advisor's input and weigh the costs of those hours versus a full-time CFO compensation package to determine the best course for your business.
Outsourced CFO Services from Sabre Financial Group for Small and Mid-Market Businesses
Looking for financial guidance for your business? Our experts at Sabre Financial Group can provide the advisory services you need for success. We specialize in providing financial advisory for small and mid-market businesses. Our team offers experience in a wide range of industries, from oil and gas to commercial real estate. We offer a wide range of services, including outsourced CFO services, M&A advisory, and consulting for Houston business financing solutions. Reach out now to learn more and schedule a consultation with our experts.