Houston - Business Advisory & Financial Consulting
Headquartered in Houston, we offer support and advisory for small and mid-market businesses throughout the U.S. and Canada. Our experienced team can help you strategize and maximize value for your business. Whether you need ongoing financial advisory or require support and guidance for a corporate transaction, our Houston office is here to offer assistance and customized solutions for your needs.
Some services we provide to Houston businesses include: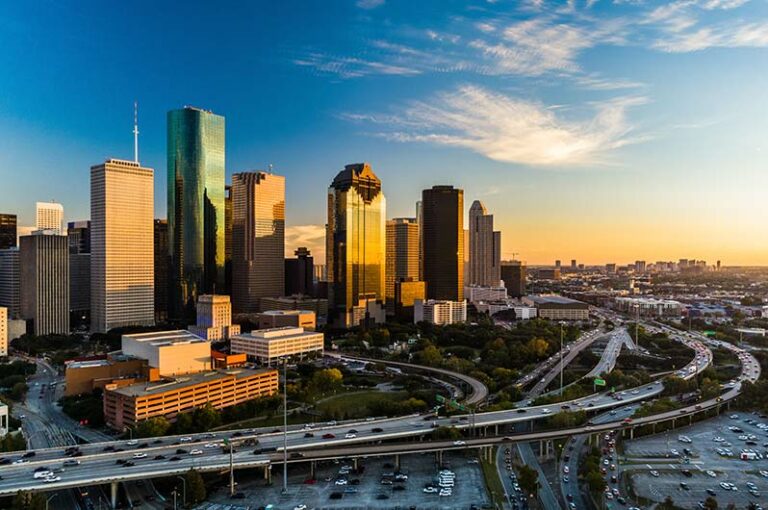 Houston has a strong small business community, and we offer support to help your business grow and thrive. We are here to provide financial advisory and CFO services to Houston businesses that don't have the resources or need for a full-time CFO. We are here to help you create a roadmap to success for your company.
Our experts at Sabre Financial offer years of experience in finance and business and have strong ties in the Houston community. We understand the unique challenges Houston small businesses face and are here to provide guidance and advisory to help you achieve your goals.
Fractional CFO services for your Houston business help you benefit from expert financial advice and analysis without the price tag of a full-time CFO on staff. We offer cost-effective and results-driven CFO services to help you look to the future. Our team can help you understand your current and future financial health and use that information to make strategic decisions to help your business grow and succeed.
Whether you're navigating difficult financial situations or are looking ahead to bigger and better things, our team is here to help create value through our financial advisory services. When you need a partner for future planning, we are here for you.
Contact us now to learn more about how we can help your business grow!
The financial model is excellent and I'm so grateful. I feel so relieved to have this tool for reference between now and closing! Higher level, I also feel great about my decision to work with you on this project and am excited to continue collaborating.
Sabre Financial Group has been on top of my business transactions from day one. I have owned my business for over eight years, and now finally after Sabre's help, I understand my numbers and where the weakness are in my business. I was not aware of many items that could be improved until they stepped in. Sabre Financial is now representing me in the sale of my business and thru many struggles they have been proven invaluable.