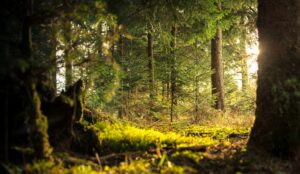 If you are searching for a new Controller or will be having a vacancy in this role in the future, you may already know an Interim Controller can provide continuity and stability in financial management while you look for a replacement. While they are filling this role, their main focus does not have to only include those duties. They can also help to bring new ideas and best practices to your organization to help push your company forward.
An Interim Controller is a financial professional who provides temporary or short-term management of a company's financial operations. Though they are a temporary solution, Interim Controllers can bring valuable expertise, experience, and impact to a company and can help your company achieve its financial and operational goals long after the interim assignment is complete.
An Interim Controller can improve your company in several ways while you search for a permanent replacement:
Financial Stability
The Interim Controller can be onboarded fairly quickly (within 5-10 days) in order to keep things running smoothly for your company. Tasks like managing accounting functions, preparing monthly/quarterly financial reports and statements, analyzing financial data, monitoring internal controls, managing financial transitions, and participating in budgeting processes, are all tasks that an Interim Controller has skills and expertise to handle.
The Interim Controller can help to define the roles and responsibilities they take on and fulfill that role with minimal oversight from you or others in your company. This person can also help you to vet and to interview permanent hire candidates if this may be helpful as well. This leaves you with time to keep your focus on finding a long-term replacement, running your company, and executing your strategic vision for your business as a whole. 
Improvements in Financial Systems and Procedures
In addition to providing stability and continuity of financial management, the Interim Controller can make improvements in financial systems and procedures. An Interim Controller can review your company's existing financial systems and procedures and make recommendations for improvements, which can streamline operations and increase efficiency. They bring a fresh perspective to your company by identifying new opportunities and areas for improvement that the previous Controller may not have considered.
A temporary solution, therefore, does not mean just a temporary impact. An Interim Controller can handle not only routine functions but also new initiatives so that your finance department continues to develop and grow.
Identification and Resolution of Financial Issues
An Interim Controller can identify any financial issues that may be impacting your company and work to resolve them. These issues can include reconciling discrepancies in financial statements and improving cash flow. An Interim Controller: 
Identifies the problem

Identifies potential solutions

Creates realistic steps to resolve the issue

Determines what caused the issue

Establishes steps to prevent recurrence of the same issues in the future
Compliance
An Interim Controller can also ensure your company is in compliance with all relevant laws, regulations, and contractual obligations: tax laws, bank covenants, investor reports, accounting standards, etc. Interim Controllers are well-versed in these different areas and can ensure the proper resources are available to meet the requirements and standards. They will continue where your previous Controller left off and provide continuous oversight of your company's financial results, position, and health.
Risk Management
An Interim Controller can also help identify and mitigate potential risks to your company, such as financial risks or operational risks. Risk management is the process of identifying, analyzing, accepting, or mitigating uncertainty in certain situations. 
These risks may be quantitative or qualitative in nature. They may be financial risks, but they could be non-financial business, legal, or operational risks as well. Regardless of the type of risk, an Interim Controller will know how to deploy internal or external resources to evaluate and address potential issues or exposures.
Acting as a Mentor
Lastly, an experienced and qualified Controller can act as a mentor to the current finance and accounting team by providing guidance, training, technical expertise, professional development, and other valuable support. This individual can help to develop the team's skills and expertise and, as he or she integrates more with your company, they can become an invaluable member of the team and a long-term trusted advisor that you can depend on both during and after the Interim Controller engagement has ended.
Interim Controller Services at Sabre Financial Group
Sabre Financial Group can provide you with an Interim Controller that can be a critical and valuable asset to your company. They can help to stabilize operations, improve financial systems and procedures, identify and resolve financial issues, and train and develop your financial functions and team. 
Each member of our consulting firm has over 25 years of experience and can keep your finance and accounting department not just running but running well while you search for a permanent replacement. Schedule a consultation with our team to learn more about our Interim Controller services and the value they can deliver to you and your organization.