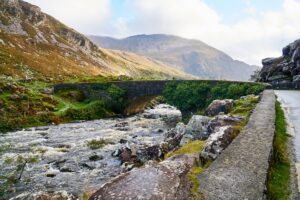 Fractional CFO services can help your business in many different situations. These services can even provide interim financial advisory when key members of your financial team are unable to serve your company. Do you know what you would do if your CFO or controller took long-term leave, resigned, or had to be terminated? Interim financial advisory services offer significant value for companies during times of transition or unexpected gaps in their financial team.
Your Company May Need Fractional CFO Services On an Interim Basis
There are many reasons why you may need interim CFO or controller services for your business. For example, say your controller or CFO needs to take extended leave for illness, parental leave, or other personal reasons. In many other cases, the CFO or controller may resign with just a few weeks notice. Other times, you may even need to terminate your CFO or controller. These situations can all leave you in a bind without a financial pro on your team.
Each of these situations can create gaps that need to be filled by an experienced specialist. Fractional CFO services help bridge these gaps by providing interim CFO and controller services. Generally, these interim services last between a few months to a year. However, fractional CFO services are tailored to your unique needs.
Our team can step in within days to fill in as CFO and/or the financial controller for your company. Professional interim CFOs from our team work with you to understand your goals and get up to speed quickly regarding your financial advisory needs, financial health, policies, processes, and other necessary information. We act as your CFO and/or controller to keep your company on track financially. In the case of a termination or resignation, we also assist with screening resumes and participating in interviews as needed while you search for a new permanent CFO or controller. We'll even help train the new hire to make the transition smoother. Many companies even choose to retain our professionals in a more consultative role with recurring CFO services even after they no longer need full-time interim services because of the value we provide.
Benefits of Interim CFO and Controller Services for Businesses
When faced with hiring gaps or longer-term leave, it may be tempting to simply "tough it out" without a CFO or controller. However, this can create many issues and vulnerabilities for your business. For instance, you may have difficulty obtaining financing during this time. In some cases, you might make decisions without financial insight which can hurt your company's growth goals. Instead, interim CFO services provide you with an experienced professional. This gives you the necessary insight into your business' financial health.
Hiring an interim CFO or controller after a resignation or termination allows you time to find the right person for the position. It can often take several months to find the right candidate to replace your CFO or controller. You need not only someone with the right experience, but also someone who fits the culture of your company. Fractional CFO services give you breathing room to really vet candidates. You don't need to rush to fill the position, you can take your time to find the right match.
Interim financial advisory services also provide fresh eyes on your company's financial situation. Our seasoned professionals can help provide new insights into everything from your growth strategies to your controller policies. Interim CFOs and controllers add value by bringing their financial expertise to the table for your company.
Financial Advisory and Consulting for Your Business from Sabre Financial Group
Our expert professionals at Sabre Financial Group offer years of experience to help your business. We work with small and mid-market businesses throughout the U.S. and Canada with everything from start up business consulting and exit planning to financial planning and CFO services. We draw on decades of experience to provide you with the advisory and consulting services you need for success. Schedule a consultation with our team today to learn how we can help your business achieve its goals.