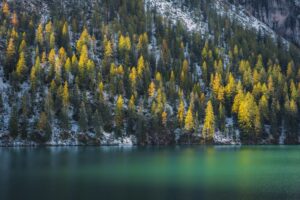 Is it time to buy commercial real estate for your business? There comes a time when purchasing real estate is more cost-effective than leasing space for your company. It's important to understand what small business financing solutions exist for these purchases. In this article, we will discuss some of the benefits of buying over leasing space for your business, some of the most common types of financing, and how our financial consultants can help you make the right choice for your company.
Looking for Small Business Financing Solutions for Commercial Real Estate?
Before researching small business financing solutions for a commercial real estate purchase, you need to know whether purchasing is the right option. Therefore, before we discuss some of the financing options available, it's important to understand some of the pros and cons of purchasing commercial real estate for your business.
Benefits of Purchasing versus Leasing Commercial Real Estate
Before making the leap, it's important to evaluate the pros and cons of purchasing versus leasing commercial real estate. Generally speaking, newer companies begin by leasing space because of the flexibility and liquidity it offers. However, for established companies leasing is often much more expensive overall than purchasing commercial real estate.
Some of the advantages of buying real estate for your business include:
Opportunity to build equity
Take advantage of real estate appreciation
Potential tax breaks for interest, depreciation, and non-mortgage expenses
Potential for rental income from the building
Full control over the property
Lower overall costs
If you're planning to stay in one space long-term and don't expect drastic changes in your real estate needs, then it often makes sense to purchase instead of lease. However, you might want to keep leasing if you're in a big growth boom and it's difficult to predict your real estate needs. It also makes sense to keep leasing if you need liquidity.
What Small Business Financing Solutions Exist for Commercial Real Estate?
If your business is ready to purchase real estate, there are many small business financing solutions available. For example, some businesses use lines of credit to purchase real estate. However, for most small businesses you will likely be looking for commercial real estate loans. These are loans specifically for purchasing or renovating commercial real estate. Some of these loans (SBA in particular) require the property to be owner-occupied. In most cases, this means your business will occupy at least 51% of the space. But other commercial loans do not have these occupancy requirements. Commercial real estate loans are the go-to for business real estate purchases because they offer long-term financing and often use the property as collateral for the loan.
Types of Lenders that Offer Real Estate Small Business Financing Solutions
There are many types of lenders that provide commercial real estate loans to businesses. Each offers pros and cons, and one may work better for your business than another. Here are some common types of commercial real estate lenders:
Banks: Banks, also known as traditional lenders, are a common option for commercial real estate loans. These lenders typically base loans on a mix of the property details, your company's financials, your company's creditworthiness, and sometimes your personal creditworthiness. In most cases, banks will offer lower interest rates than many other types of lenders. However, qualifications can be quite rigorous, and the process can be relatively slow.
The Small Business Administration: The SBA offers low-cost loans for small businesses throughout the U.S. There are a couple of different loan options to choose from to purchase real estate for your business. Businesses can use SBA 7(a) loans to buy real estate, so long as you will occupy at least 51% of existing buildings or at least 60% of new construction facilities. SBA 504 loans are specifically for fixed assets like real estate. Both types of loans offer favorable terms and rates, though the process can be quite slow. Also, your business must meet size limitations to qualify. Generally, these limits are less than $7 million in net worth for the business and less than $2.5 million in net profits.
Non-bank Lenders: Non-bank lenders may also offer small business financing solutions for business real estate. These lenders include organizations like private lending institutions, hard money lenders, individuals, and family offices. Financing from these lenders typically comes with higher interest rates. However, these loans may be easier to qualify for and may offer faster funding.
Capital Readiness Consulting Helps You to Present Yourself Well to Lenders
Once you have decided to take the next step toward your commercial real estate purchase, capital readiness consulting services can help you get started. Our professionals look at your current finances and capital stack to determine whether you're ready to take on more debt to finance your real estate purchase. We may recommend changing your capital stack or paying off other debt to optimize your business' finances for a commercial real estate loan.
These consulting services also help you prepare for loan applications through whichever lender you choose. For most commercial real estate loans, you generally must have extensive financial documentation to begin the process. Our team can help you get those financials in order, so you go to lender meetings completely prepared.
Capital Advisory Services Help You to Identity and Secure the Right Options for Commercial Real Estate Loans
When looking at different small business financing solutions, you might consider the loan term and the interest rate. These are absolutely high priorities, and you should consider what is right for your business. Generally speaking, you likely are looking for the lowest cost financing option that fits your company's needs. Therefore, you want to find financing that meets your goals for repayment terms and also interest rates.
However, it's also important to consider other details of commercial real estate loans before finalizing the transaction. For instance, the origination and other loan fees may vary between different lenders and can easily drive up the cost of your funding. The leverage (value) of the loan can be a critical factor and may vary considerably.  Also, it's important to check whether the loan requires a personal guarantee or if it is non-recourse.
As you consider your options, it can help to have a financial consultant to help you make important decisions. If you're looking to purchase real estate for your business, you're likely at a critical time in your company's growth. It helps to have an expert on your side providing guidance as you navigate the different financing solutions available to you.
Trusted Business Financial Advisory from Sabre Financial Group
Purchasing real estate for your business is an important milestone for your company. Make sure you're making wise financial decisions by talking to our experts at Sabre Financial Group. Our team offers years of expertise in business financial matters, and we are here to provide quality advisory and consulting services. When you need small business financing solutions, our team helps you explore your options and can even help match you with the right lender for your unique needs. Whether you need capital for a real estate purchase or are looking for M&A capital acquisition advisory, we have solutions to suit you.
Sabre Financial Group has been helping business owners all over the U.S. and Canada since our founding in 2015. We are your strategic partner for key financial decisions and are here to help your business grow and navigate complex financial situations. Contact us today to schedule a consultation with our team and learn how we can help you enhance your company's financial success.