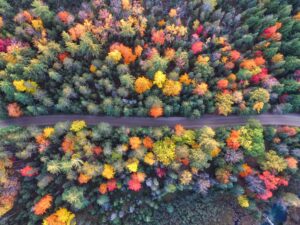 Houston valuation assessments help determine how much your business is worth. You may need a business valuation report because of a triggering event, or you might simply include this as part of your routine financial assessment. In any case, it's important to choose professionals to help with valuation assessments. There are many different methods for determining business value, and some are better than others based on your specific situation.
When You Need Houston Valuation Assessments for Your Business
Many business owners have specialists provide business valuation reports on a routine basis. For instance, you might choose to have your business valued annually, every five years, or on another timeline. This can help you track growth, plan exit strategies, and make other key decisions. 
However, in many cases, you'll need Houston valuation assessments for certain situations. There are many reasons you might need a business valuation assessment, such as:
Death of a shareholder

Shareholder disputes

Shareholder divorce

Conversion from a C corp to an S corp

M&A deals

Succession planning
In addition, many businesses need formal valuations for certain tax situations. Lenders may also require an objective business valuation to lend money or on an ongoing basis until the debt is resolved. Depending on the situation, our team can provide business valuation assessments as a single service or as part of Houston fractional CFO services for certain transactions or on a recurring basis. 
Why Hire a Professional for Business Valuation?
When you need a business valuation assessment, it's crucial to hire a trusted professional. There are many different methods for assessing the value of a business. In many cases, one method may be better for your business than another. It may also depend on why you need the valuation. For instance, if you need a valuation to help prepare you to sell your business in an acquisition deal, you likely want to know the current market value, rather than just the sum total of your assets minus your liabilities. Business valuation is more complex than ever, so make sure you hire an experienced and seasoned professional for valuation assessments. 
Hiring a professional also helps provide an unbiased evaluation of your business. In many cases, people close to the business, such as business owners and management teams, may have a hard time being impartial. Sometimes this means undervaluing and sometimes this means overvaluing. Hiring a business valuation professional can help provide a well-rounded picture of your business for a fair and accurate value. 
Sabre Financial Group – Your Trusted Source for Financial Advisory Services
Financial advisory from our team at Sabre Financial Group means you have a team of experts to help your business. We specialize in providing financial advisory and CFO services to small and mid-market businesses. Whether you need help formulating strategies for growth or need guidance on Houston small business financing solutions, we're here to help with our decades of experience in the business and financial industries. Contact us now to schedule a consultation with our specialists.