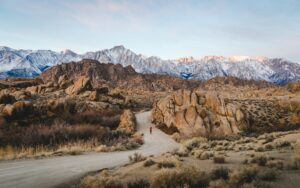 Business sale & exit advisory services are essential for businesses of all types and sizes. If you're a business owner or entrepreneur, you need to plan for the future and how you plan to exit the business when you're ready. Even if you're planning on running your business for years to come, it helps to be prepared and have a plan in place. Consultants can help walk you through the options, pros and cons for each exit strategy, and make plans for your exit.
What is Business Sale & Exit Advisory?
Business sale & exit advisory help you plan for your exit as a business owner. This is where business and financial experts offer help for your business exit strategy. The decision to exit the business is completely individualized to each person. For example, some entrepreneurs decide to leave the business to retire. Others decide to leave businesses to explore other ventures and start other companies. Some business exit strategies are to limit losses should a business be unsuccessful. This also requires careful planning to help reduce risks. However, in this article we're going to focus on exit strategies for successful businesses. There are many different strategies for exiting a successful business, with many pros and cons to each. Therefore, it's important to consider carefully your goals and expectations for exit. Business exit advisors can help you find solutions that work best for you and your company.
When to Get Started with Business Sale & Exit Advisory?
If you're just starting out or have a fairly new business, you might think it's best to wait until later to get business sale & exit advisory. However, it can actually be very beneficial to start planning as early as possible, even including your exit strategy in your initial business plan. There is no time like the present to start strategizing for exiting and selling your business. In fact, having an exit strategy early can help you make key decisions for your business. So, even if you're running a start up, it can help to talk to a business exit advisor. Also, you should revisit your exit strategy regularly, particularly as your business hits certain milestones. This helps you ensure you're on the right track or decide if you need to pivot to a different strategy.
Business Sale & Exit Advisory: Types of Exit Strategies
As we've mentioned, there are many different types of exit strategies. Each and every one comes with advantages and disadvantages, and one may work better for you than another. There are also several things to consider about what you want from your business exit. Before picking a strategy, think about your goals. For example, do you want to maximize profit from your exit? Do you want the business to run similarly after you leave? Do you want to maintain some influence over the company? Ask yourself what you really want from your future exit and then you can pick a strategy and start planning.
Selling to a Family Member
One common exit strategy for business owners is to sell the business to a family member, like your children. There are several benefits to transitioning ownership of your business to your family. The first is that you can pick and train your successor from your group of loved ones. Also, many family owned businesses have an easier transition and continue to operate similarly when the next generation takes over. 
However, keep in mind that this strategy won't work for every business. For one, it depends on having someone in your family that wants to take over and run the business. Also, sometimes employees aren't very accepting of the chosen family successor. Finally, when selling the business to someone you know and love, you may feel pressured to sell the business for less than it's worth according to your business valuation assessments. 
Business Sale & Exit Advisory for Selling to an Entrepreneur or Organization
Another exit strategy to discuss during business sale & exit advisory is selling to another organization or entrepreneur. It's common for other companies or entrepreneurs to acquire businesses that are already successful as a way to grow. One benefit of exiting by striking an M&A deal is that you can make a decent profit and negotiate many of the terms of the deal. Also, if you want a pretty clean break from the business, an acquisition typically is a good way to go about this. On the other hand, many M&A deals fail and transition may be difficult for your ex-employees. In addition, there's typically a lot of steps to completing an M&A deal and market conditions may impact the deal. 
IPO for Business Exit Strategy
An initial public offering (IPO) is a common exit strategy for many business owners. This involves selling shares on the public market, thereby reducing your share in the business. An IPO is typically the most lucrative option for a business exit strategy. With this option you can contain some control of the business or you can also make a clean break with the business. One of the main drawbacks of an IPO is that it is a complex and often lengthy process. Also, the market conditions can also affect the success of the IPO, which may affect your exit timeline or your profit for this exit strategy. 
Business Sale & Exit Advisory for Management Buy Outs
Management buy outs (MBOs) are where your management team purchases the business from you. This is similar to an M&A deal, but with employees that are already familiar with your business. Typically, all parties agree on the business valuation and the sales process can be much faster than other business sale options. In addition, if you want some role in the business, you may be able to negotiate this with the management team. Some of the disadvantages are that many MBOs involve a long-term pay off, which allows the team to pay you over a certain period of time for the business, rather than in one lump sum. While this doesn't necessarily have to be the case for your MBO, keep in mind this is a common request that you may need to negotiate over. 
Liquidating and Closing
Liquidating the business is another potential exit strategy. Many owners use this exit strategy for struggling businesses to minimize losses. However, even successful businesses may use this exit strategy. If you don't want to sell your business or leave it in someone else's hands, then you may want to simply close the business when you're ready to retire or move on to a different enterprise. In this case, you will typically liquidate all the business assets and close the doors. There are several cons to this, including that you typically won't get as much profit from the business. Business sale & exit advisory can help you determine if this is the right option for you or if there is a more advantageous solution based on your wants and needs.
Financial Advisory from Seasoned Professionals at Sabre Financial Group
Whether you're starting a new business, looking to grow an established business, or are looking for exit options, our team at Sabre Financial Group offers advisory services tailored to you. We help businesses throughout the U.S. and Canada utilizing our years of experience in business and finance. Our team can help with everything from finding small business financing solutions to guiding you through an M&A deal. Reach out now for a free consultation with our professionals.