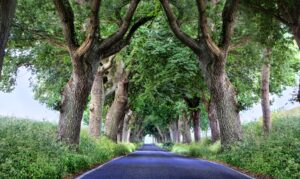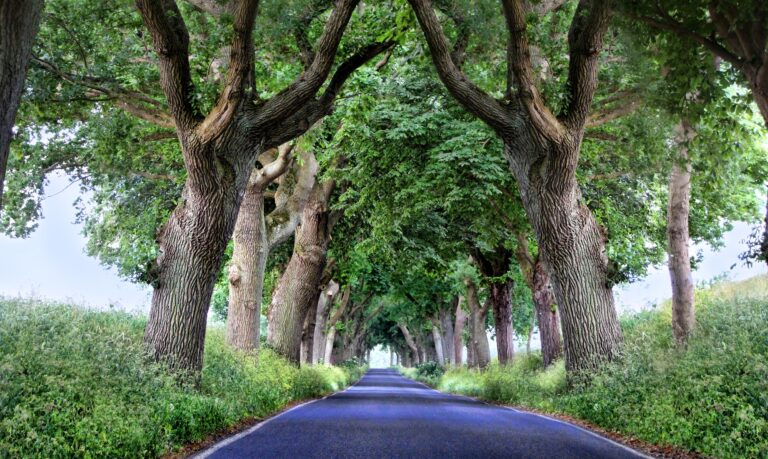 Mergers and acquisitions (M&As) are complex deals between businesses. Because of the complexity and significance of merging or acquiring a business, it's important to secure the right Houston mergers & acquisitions advisory for your transaction. In general, most businesses either choose between a business broker or an M&A advisor for guidance and support for these intricate business deals. However, it's important to choose the right professional for your needs. Boutique M&A advisors often offer more comprehensive and sophisticated service for mergers and acquisitions. We'll discuss the differences between business brokers and M&A advisors and why one may be better for your situation than another.
What is Houston Mergers & Acquisitions Advisory?
M&A advisory is specialized guidance tailored to mergers and acquisitions from a professional consultant. Business brokers and M&A advisory firms both offer advisory services when buying, selling, or merging businesses. While they sound similar in theory, these two types of advisors may offer very different results. Understanding these differences is critical for choosing the right professionals to help you with your M&A transaction.
What is a Business Broker?
Business brokers are professionals who help match business buyers and sellers together. In most cases, these brokers offer experience in very specific areas, such as a certain industry or geographical region. Also, in most cases they primarily work with small businesses. 
Generally, a business broker charges success-based fees. This typically takes the form of a commission (usually between 8-15%) of the transaction price. Similar to a real estate agent, the business seller is typically the one to pay the business broker commission once all the i's are dotted and the t's are crossed for the M&A deal. Of course, this means the higher the purchase price the bigger commission. So, brokers aren't necessarily incentivized to get buyers the best price. This is something to think about.
Business brokers can help market your business for sale to potential buyers. On the buy side, brokers may help identify targets. Depending on the broker they may also help with negotiations.
What is a Boutique M&A Advisory Firm?
By contrast, a boutique Houston mergers & acquisitions advisory firm typically offers a higher level of service for M&A transactions. M&A advisors often offer a higher level of financial and technical experience to provide support from start to finish for your M&A deal. Advisors can help get your business ready for mergers and acquisitions long before the search begins for targets or buyers. M&A advisory firms also have the resources and skills to help many different types of businesses, including small and mid-market businesses in a variety of industries nationwide. In addition, an advisory firm often has access to off-market opportunities whereas a broker may not.
Typically you pay ongoing fees for services rendered by M&A advisors. This offers some pros and cons. If a deal is successful, total fees are often lower than a business broker's commission. However, if a deal fails to close, then the broker may lower in cost. 
M&A advisors often offer a larger range of service for business buyers and sellers. For instance, they can help with Houston valuation assessments, financial analysis, due diligence, and even integration after a deal is reached. In addition to comprehensive financial advisory before and during M&A negotiations, advisors can also offer post-transaction support for your needs. 
Common M&A Challenges
The main goal of any M&A advisor is to help identify and avoid obstacles and challenges during an M&A deal. Many people don't realize all the potential challenges of completing an M&A deal. For instance, one major problem many companies face as they consider mergers and acquisitions is business valuation. Determining the value of a business can be extraordinarily difficult. This is true whether you're on the buy side or sell side. There are many risks to not having a business valuation expert on your side. For instance, selling your company at a lower rate than its worth or purchasing a business for much more than it's real market value. Fortunately, Houston mergers & acquisition advisory professionals can help assess valuation to determine whether a deal is fair for both buyers and sellers. 
Another issue that many companies face with mergers and acquisitions is actually the transition from two separate entities into one. Once the transaction is complete, implementing the deal can be tricky. Due diligence can help identify targets with similar company cultures. This may help make the transition process smoother. Nevertheless, taking two businesses and turning them into one is no walk in the park. Your M&A advisor can actually help with this process as well by providing expertise on transition strategies and helping you execute those plans. This is just one example of post-transaction support that a full-service M&A advisory firm can offer. 
Do I Need Broker or Houston Mergers & Acquisitions Advisory Services to Sell My Business?
Of course, this all begs the question of whether you really need a consultant, whether a broker or an M&A advisor, at all to sell your business. Actually, having an advisor on your side can be incredibly helpful. That's why most businesses choose to partner with a professional when selling their company. 
There are several reasons why it makes sense to work with a Houston mergers & acquisitions advisory firm when selling your business. Even before you're ready to sell your business, an M&A advisor can help you formulate an exit strategy that suits your needs. Our team can also help prepare  your financials, so you can enter an M&A deal whenever you're ready. Then, once you're ready, we help identify and match you with potential buyers and offer ongoing support throughout the transaction to help you get the most value from your company. Advisory can help save you a lot of stress, time, and money if you're selling your business.
Do I Need Broker or Houston Mergers & Acquisitions Advisory Services to Buy a Business?
On the other hand, acquiring a business is also a complex transaction that may necessitate advisory services. Purchasing a business can involve many different steps. For example, raising capital for the purchase, vetting target companies, negotiating the deal, and merging two different companies into one. There are many risks to this process which an M&A advisor can help you mitigate. 
For instance, our M&A advisors can help perform due diligence on target companies, provide financial analysis, offer Houston capital acquisitions advisory for your transaction, and also offer ongoing guidance after the M&A transaction. Our advisors are here to help create successful deals and help you get the most value out of target companies. We can even help strategize for smooth post-deal transitions.
Sabre Financial Group – Your Source for Business Financial Advisory and Consulting
Whether you're looking to plan ahead or need help with a specific situation, our financial advisory professionals at Sabre Financial Group are here to help. We offer financial consulting for small and mid-market businesses throughout the U.S. and Canada. Our team is here to help you meet and exceed your goals by providing comprehensive financial guidance and strategic planning for your company. We work with businesses in all industries. If you need guidance for M&A transactions or need other financial consulting for your business, schedule a consultation with our seasoned team today.