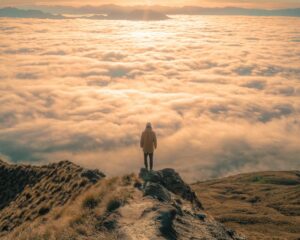 Mergers and acquisitions are a common strategy for growing companies quickly and cost-effectively. However, deals can fail, and key exposures may be missed or misunderstood, without proper guidance and experience.  It's important therefore to perform thorough due diligence with the help of a capable mergers & acquisitions advisory team. Due diligence provides you with key details about the target company. This helps you make informed decisions as you negotiate and execute the transaction.
Mergers & Acquisitions Advisory for Due Diligence Period
M&A transactions can be incredibly complex. That is why many businesses and entrepreneurs choose an experienced mergers & acquisitions advisory team for support and guidance as you review and evaluate target company financials, debt, assets, contracts, contingent liabilities, and other commitments.
The due diligence phase is also when you ask important questions above and beyond the financial results.  Why is the seller looking to sell?  How reliant is the company on its exiting owner?  How dependent is the company on a handful of key customers?  Are customers likely to stay onboard with new ownership and management?  It's critical for buyers to have not just all the numbers but also all of the facts before sitting down to negotiate and finalize the transaction.
The due diligence period is also a great time to have your advisors complete unbiased valuation assessments based on documents and information received to determine if you're buying the business at a fair price.
Assessing Financial Information from Target Companies
With our mergers & acquisitions advisory services, Sabre Financial Group can help you thoroughly evaluate the financial and non-financial information you receive during the due diligence period.
All this information can guide and support not only your negotiations and decisions regarding the M&A transaction itself but also your strategies for a successful post-close transition as well. Because of the importance of financial due diligence for M&A deals, many companies hire financial advisors to assist with these evaluations, anticipate problems, and define solutions.
Sabre Financial Group – Your Partner for M&A Transactions
At Sabre Financial Group, we are your trusted partner for M&A transactions and other financial advisory services. We work with small and medium sized businesses throughout the U.S. and Canada. Our team of professionals have helped countless companies grow and thrive through sophisticated, customized, and effective financial advisory support. Whether you need an advisory team for an M&A deal or need small business financing solutions for your everyday operations, we offer expert guidance for your business. Get in touch today to set up a consultation with our team.