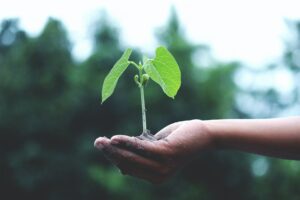 There are many reasons why you might need small business financing solutions. An equipment purchase may require your business to identify creative financing options. Your business relies on dependable equipment for your daily operations – for example, IT equipment, vehicles, or heavy machinery. Paying cash for equipment is often unrealistic and limits cash flow for your business, which is why most businesses use some type of financing to pay for necessary equipment. There are many financing options to choose from, and one may be better for your business than another.
Considering Small Business Financing Solutions for Equipment Purchases
There are several factors to consider when looking at small business financing solutions for your equipment needs. After determining what equipment you need and the approximate costs, you then can look at different equipment financing options that fit your business' strategies and financial situation.
Leasing vs. Buying Equipment for Your Business
Equipment purchasing may be an important step for your company's success. You may need to obtain, replace, or upgrade various equipment throughout the lifetime of your business. One of the first things you will typically need to determine is whether to buy or lease your company's equipment.
Buying equipment provides ownership and typically requires higher up-front costs. You can buy equipment with cash or with capital from financing. This option typically offers lower lifetime costs for your equipment. However, leasing equipment offers some benefits as well.
With an equipment lease, you effectively rent the equipment you need and pay monthly leasing fees to use it. Generally, this option features lower up-front costs but higher lifetime costs for the equipment. Ownership isn't guaranteed, though many times you will have a buyout option at the end of the lease. This makes it a type of financing solution for some businesses. Leasing is also a good way to take equipment for a "test drive" if you have shorter lease terms to find the exact models you need.
If you're looking to purchase your equipment with financing, capital readiness consulting can help you determine your options and help you prepare for the process. For instance, getting financial records ready, assessing business value, and looking at capital structuring strategies that suit your company.
Small Business Financing Solutions for Purchasing Equipment
There are a host of financing options to choose from for equipment purchases. One of the most common options is to use an equipment loan. Equipment loans typically require a lien on the equipment or another business asset as collateral. Traditional lenders may offer more favorable terms and rates, but also often operate more slowly and have stricter requirements from the borrower.  Alternative or specialized lenders may be more willing to lend and can move quickly but sometimes with higher costs and less favorable terms.
Vendors also sometimes finance equipment purchases through in-house loans. This offers businesses fast financing but usually with higher rates. Other financing options include business lines of credit, SBA loans, business credit cards, or peer to peer lending.
The type of financing you choose depends on many factors, including your current and projected financial health, your company's credit score, and perhaps the owner's credit score as well. If you're not sure what type of financing is available to you and which will be right for your business, an advisor from Sabre Financial Group can help you evaluate your capital needs and small business financing solutions.
Financial Advisory Consulting for Businesses from Sabre Financial Group
At Sabre Financial Group, we are here to help you grow your business. We are a financial advisory firm for small and medium sized businesses throughout the U.S. and Canada. Our team offers decades of experience, lender relationships, and technical expertise that can help you achieve your financial and operational goals. Whether you need help exploring your financing options or need fractional CFO services, when you need part-time financial expertise for your business, we are here to help. Get in touch today for a free consultation with our professionals.