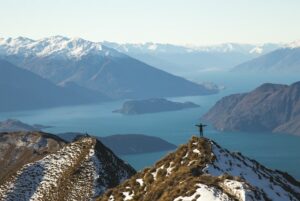 You have an idea and you're ready to start a business. Where do you go from here? Many business owners start out with a great idea, yet most start ups fail. One of the most common reasons for start up failure? Financial issues. Getting the financials right from the very beginning is critical for your company's future. Start up business consulting from financial experts can help you with financial planning and other key elements to set you up for success. In this article, we'll explain what start up consulting is, how consultants help with financial planning, and some important ways this planning helps your new business.
What is Start Up Business Consulting?
First, it's important to explain what start up business consulting is. This is somewhat difficult to do, as consultants tailor services and guidance to your unique needs. However, the very basic principle is that a start up consultant is someone who provides guidance to start up business owners based on their expertise. They bring skills and knowledge to the table that you may lack and offer support and advice to help you turn your start up into a successful business in the long-term.
Our team's start up business consulting services may include many different elements, depending on your needs and challenges. However, we bring to the table years of experience in running successful businesses as well as expertise in financial services such as FP&A, budgeting, forecasting, economic modeling, and capital acquisitions advisory. Therefore, we can provide advisory for everything from your business plans to financial planning for the future.
Who Need Start Up Business Consulting?
While many successful businesses invest in start up business consulting at the beginning, some do not. So, who really needs these services?
Practically any start up can benefit from consulting services. It never hurts to get a second opinion, a fresh perspective on your business, as well as access to skills and resources you lack. Remember, the failure rate for start ups in 2019 was approximately 90%, with financial problems being one of the most common reasons.
Often, start up business owners are experts in their industry, yet are not experts at financial planning. Therefore, even the best ideas fizzle out as the money runs dry. Start up business consulting helps you get expertise from business and financial professionals to help you prevent this for your business.
Start Up Business Consulting for Financial Planning
Financial planning for start ups is a critical part of any successful venture. Without a clear path ahead of you, how will you know if you're on track for future success? Operating a start up without a detailed financial plan is much like stumbling in the dark. If you don't believe us, what about one of our Founding Fathers and an incredibly successful small business owner?
"By failing to prepare, you are preparing to fail." — Benjamin Franklin
Take it from Ben Franklin: planning is essential for success. That's why start up business consulting is often a good investment for your new company. Here are some ways financial planning can help your start up:
Financial Plans Help You Answer Key Questions for Your Start Up
As a start up business owner, there are many questions you will have to answer, for your own benefit as well as for the benefit of your partners, investors, and employees. Some of these include:
How much will it cost to start the business?
What is the minimum operating cash flow?
When do you expect the business to be profitable?
How long is the start up runway?
How much can you spend on sales and marketing?
These are key questions that shape your early days as a start up and also have a large impact on your future and your success. Yet, without the right financial plans, it's almost impossible to give a straightforward and detailed answer to any of these questions.
Start Up Business Consulting Gives You an Objective View on Your Business
Of course, everyone wants to think that their start up will be wildly successful as soon as they get the word out. It's great to be optimistic, but it's also important to be realistic. Often, it's hard to take an objective view during the financial planning process when you're starting your dream. This is certainly understandable, but frequently not helpful. Start up business consulting provides you with a fresh, objective view of your business and its realistic financial potential. Consultants provide you with realism and honesty when partners, friends, family, and even your own brain may not, and that information can help you successfully navigate your company to maturity.
Start Up Financial Planning Helps You Get Capital
The financial planning element of start up business consulting can also help you as you seek venture capital for your business. Because of the low success rate for start ups, investors and financial institutions are often wary of providing funding due to the risks involved. Having quality financial forecasts and a plan in place is a great way to mitigate those risks and show lenders and investors how you will protect and provide returns on their capital. With a financial plan in place, it makes capital acquisitions advisory much easier for your business.
Start Up Business Consulting Helps You Make Key Decisions
You can think of start up business consulting and financial planning as a map while driving in an unfamiliar place. Do you turn left or right? Do you take this exit or the next? Without a map, you have no idea and are more likely to make a wrong turn than a right one.
Financial planning helps you know where you're going so you can make important decisions along the way. For instance, if you haven't hit key financial metrics on time, is it really time to invest in more service or product offerings? Do you need to pivot if you haven't turned a profit by the dates listed in your financial plans? Therefore, you can use your financial plans as a guideline for making key decisions for your business.
What to Include in Financial Plans?
What is included in a start up's financial plans? The answer to this question, yet again, is "it depends on your business." Because each company's situation is so different, your financial plans will often look different from another's. However, some common information gleaned from the financial planning process include:
Profit and loss forecasts
Balance sheet forecasts
Cash flow forecasts
KPI identification and forecasts
We generally recommend having several different financial models and forecasts based on different scenarios. Of course, some scenarios aren't predictable. Take, for instance, the COVID-19 pandemic. No one expected the pandemic or its economic effects. Should the unexpected happen, then you also need to revisit your plans and create new ones to weather any storms that come along. Your consultants can help you do just that for your business.
Business Financial Advisory from Sabre Financial Group
Our team at Sabre Financial Group offers experienced consulting services for businesses. We provide the financial advisory you need for success, whether you're just starting, are looking to grow, or need an exit strategy. Our leadership offers over 100 years of combined experience to provide you with the guidance you need for your business. We provide a wide range of services to help your business grow, including start up consulting, fractional CFO services, and M&A advisory. Contact us now to schedule a free consultation with our seasoned business advisors.